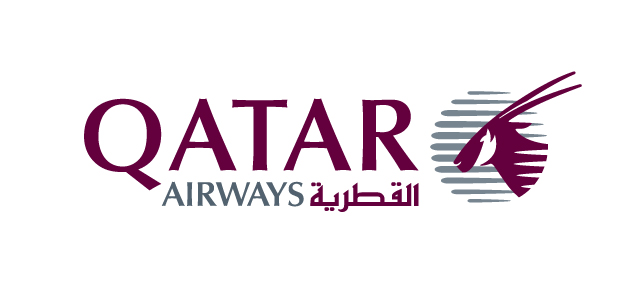 Overview

Before You Fly

In the Air
About Qatar Airways
Qatar Airways is the World's Best Airline according to the 2019 Skytrax Awards, not to mention one of the fastest growing carriers globally, flying to over 160 destinations across six continents via Doha. It also boasts one of the world's youngest fleets. In its ever-expanding global network, you can choose from 100 flights a week from the UK – travelling all over the world – including six daily departures from London Heathrow, 18 flights a week from London Gatwick, triple daily from Manchester, daily from Edinburgh and Birmingham, and five times a week from Cardiff.
Check-in
Qatar Airways recommends you arrive at the airport three hours before the departure time. Check-in at the airport closes one hour before the departure time. Please refer to the airline for details.
---
Baggage
Economy Class: 2 pieces of 10kg (total) hand luggage and 30kg of checked baggage.
Business Class: 2 pieces of 15kg (total) hand luggage and 40kg of checked baggage.
First Class: 2 pieces of 15kg (total) hand luggage and 50kg of checked baggage.
Qatar Airways goes the extra mile to anticipate the comforts and services required to make your Economy Class journey a great one – so it's no surprise that its cabin crew has been voted "Best in the Middle East" for the past seven years.
Take advantage of a 30kg baggage allowance at check-in then, after boarding, experience extra-wide seats – with a pitch of up to 34 inches and adjustable headrests for comfort and flexibility – onboard one of the airline's youngest fleets. You'll settle into your own personal space with plenty of room to eat, sleep and stretch out. Fresh pillows and soft fleece blankets make for a well-rested travel experience.
Entertainment: Over 4,000 entertainment options are available at your fingertips on a personal TV screen of up to 10.6 inches. If that's not enough, you'll also have access to a personal in-seat telephone, Wi-Fi and in-air mobile services. All entertainment functions are available on selected flights.
Food and Beverage: International cuisine is provided and accompanied by complimentary beverages. Choose from a selection of meals catered to a variety of tastes and preferences.
Oryx Kids Club: To ensure young travellers have an enjoyable flying experience, Qatar Airways also offers a variety of activity packs for children, as well as a wide choice of entertainment options including video games, dedicated channels and cartoon programmes.
Top Qatar Airways Airfares & Flight Deals
Upgrade to Qatar Airways Premium Cabins
Choose an Option to Book Flights with Your Favourite Airline
Flight Centre's Travel Consultants really know their stuff when it comes to creating bespoke itineraries. Get in touch below, and let us tailor-make it easy
Contact Our Friendly Travel Consultants for a Quote
Your holiday
We know our stuff when it comes to holidays all around the world and – most importantly – with a little bit of information, our Travel Experts can tailor make a trip to suit you. So what are you waiting for?
Contact Our Friendly Travel Consultants for a Quote